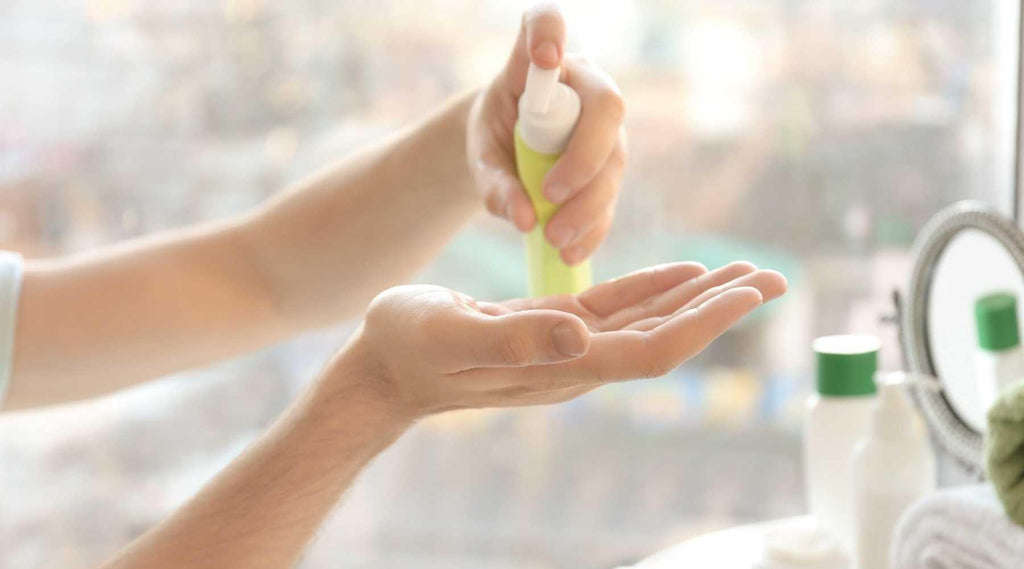 Sometimes we forget to think about the basic things we use in life and whether they are vegan and cruelty-free, like soap, perhaps. Think how many times you use hand soap in a day… it's a definitive feature of everyday life! So you might as well use the best vegan antibacterial soap that you can get your hands on. Read on to discover some of our favorite plant-based soaps money can buy! 
Why Aren't All Hand Soaps Vegan?
If we had a penny for every time we've asked the question 'Why aren't all - insert thing that should be vegan here - vegan?', we would be millionaires. 
Hand soap is another one of those everyday products which could easily be 100% vegan, but some companies still insist on using animal products in their formulas. Animal fats such as lard feature in some hand soaps (gross, right?) and other animal fat derivatives like glycerin and stearic acid are also not uncommon ingredients. 
Soap companies aren't always going to be upfront on their labelling about their product not being 100% vegan, so it's best to be informed about which ingredients to look out for to ensure you're not accidentally dowsing your lovely vegan hands in animal fat!
Why Aren't All Hand Soaps Cruelty-Free?
This is a big question we could go on a hefty diatribe about, however, now's not the time. In essence, the answer would probably be something along the lines of 'because the world doesn't make sense and people put profit over animals.'
Anyway, more practically, it's good to keep yourself in the loop about which companies you should avoid on the grounds of animal testing. Lots of big-name companies are still harming animals in the process of making their products, whilst others have hopped on the vegan revolution train and vowed to leave their barbaric animal testing days behind them. There is hope after all!
To make your life easier and save you the time of trawling through the internet, we've put together a handy list of the best plant-based soap you can get your mitts on these days. Enjoy! 
Best plant-based hand soaps:
Dr. Bronner's - Pure Castile Liquid Soap
An outstanding multi-purpose soap, this 100% fair trade, organic soap does the job on your hands, face, home, clothes, and even your pets! We know, it sounds a bit too good to be true, but we promise it isn't.
Coming in a range of fragrant essential oil flavors, we recommend opting for Tea Tree if you're looking for that extra antibacterial boost from your vegan hand soap. 
Tea tree is widely known for its natural antimicrobial and antibacterial properties, making it a perfect compound for hand soap. You can enjoy its natural gentleness on your skin whilst knowing it is effectively cleaning your hands of bacteria. The power of nature!
Dr. Bronner's is also certified cruelty-free, so you can rest easy knowing your plant-based hand soap hasn't harmed any animals on its journey to you.
Alaffia - Liquid Hand Soap
Made from the finest Shea butter, this gloriously sumptuous vegan hand soap is jam-packed with natural goodies which promise to cleanse your hands of bad bacteria whilst moisturizing your skin. 
Traditionally used in West Africa for a whole host of ailments and skin remedies, Shea Butter is a precious elixir derived from the Shea nut. 
We don't know about you, but using non-plant-based hand soaps made with plenty of chemicals tends to dry our hands out. We've all done our fair share of hospitality work, and late nights scrubbing with industrial strength soap has certainly done its damage to our skin!
No need to worry about dry hands with Alaffia's unctuous formula, your hands will not only be cleaned, but they will be as soft as a baby's bottom.
Clearly Natural - Cucumber Glycerin Soap Bar
Glycerin… that isn't that made from animal fats? Stand down, the team at Clearly Natural have harnessed the power of vegetables to make this glycerin soap.
With gentle notes of cucumber, this refreshing and light soap is perfect for everyday use. Essential oils ensure that your hands get gently moisturized by this soap, as well as work to remove bacteria that your hands pick up through the day. 
Completely natural and proudly cruelty-free, this hand soap will fit in like a dream with the rest of your vegan lifestyle. A simple and cheerful plant-based hand soap for you to keep in stock at home.
Everyone - Hand Soap
Now this vegan hand soap is a real favorite here at PlantX. Gentle on skin and tough on bacteria, you really can't go wrong with a bottle of this stuff. Everyone is a brilliant vegan and cruelty-free soap brand who are pretty easy to get behind. 
A Certified B Corporation, this company has been verified as meeting high standards of environmental and social accountability and transparency. We could certainly do with more companies like Everyone!
As if this gorgeous soap itself isn't enough of a reason to fall in love with this company, they've also made the bottle it comes in 100% recyclable, as well as achieving zero-waste manufacturing to make it! 
EO - Hand Sanitizer
If the last few years have shown us anything, it's that you can't underestimate the value of hand sanitizer. 
Okay, it's not exactly a vegan hand soap, but we thought we'd chuck in a vegan and cruelty-free hand sanitizer to this list as a nod to how ubiquitous this product has become in recent times. Plus, it's an excellent antibacterial to get your hands extra clean.
Using hand sanitizer doesn't have to feel like you're drenching your hands in bleach: EO has proved it's entirely possible to make a soothing, organic sanitizer that is caring to your hands and no-nonsense with germs and bacteria. 
Clearly Natural - Tea Tree Glycerin Hand Soap
A fail-safe vegan and cruelty-free soap brand, we are uplifting the noble work of Clearly Natural once again with this amazing Tea Tree Glycerin Hand Soap. 
Comprised of only the best ingredients nature has to offer, this plant-based hand soap contains Vitamin E and vegetable glycerin aloe to cleanse your hands of bacteria and enrobe your skin in fresh, fragrant goodness. 
On top of all this, this vegan hand soap smells absolutely incredible. One pump of this liquid will fill the room with the invigorating scent of Tea Tree, leaving you to feel energized and refreshed after you've washed your hands!
That's all for today, folks!
Well, we've taken you for a brief plunge into the world of cruelty-free plant-based soap. Hopefully, you feel emboldened to choose some fabulous vegan soap for happy hands, happy animals, and a happy planet! 
Here at PlantX, we want to dispel the myth that to have clean hands you must use soap bursting with harsh chemicals that strip your hands of all their moisture and leave them shrivelled like a couple of walnuts. Nature knows best, and you can trust natural ingredients to thoroughly clean your hands of harmful bacteria, whilst also giving you a little welcome kiss from mother nature along the way!
Tea tree, vegetable glycerin, and shea butter have taken center stage in this list of natural ingredients we can trust, and there are many more out there that have gone unmentioned! It's safe to say, plants have got us covered when it comes to antibacterial hand soap. 
Away with needlessly harsh soaps! Hooray for embracing nature's answer to soap!