Buy Ingredients
Ingredients
Directions
Top Tips
Jackfruit Pulled Pork Recipe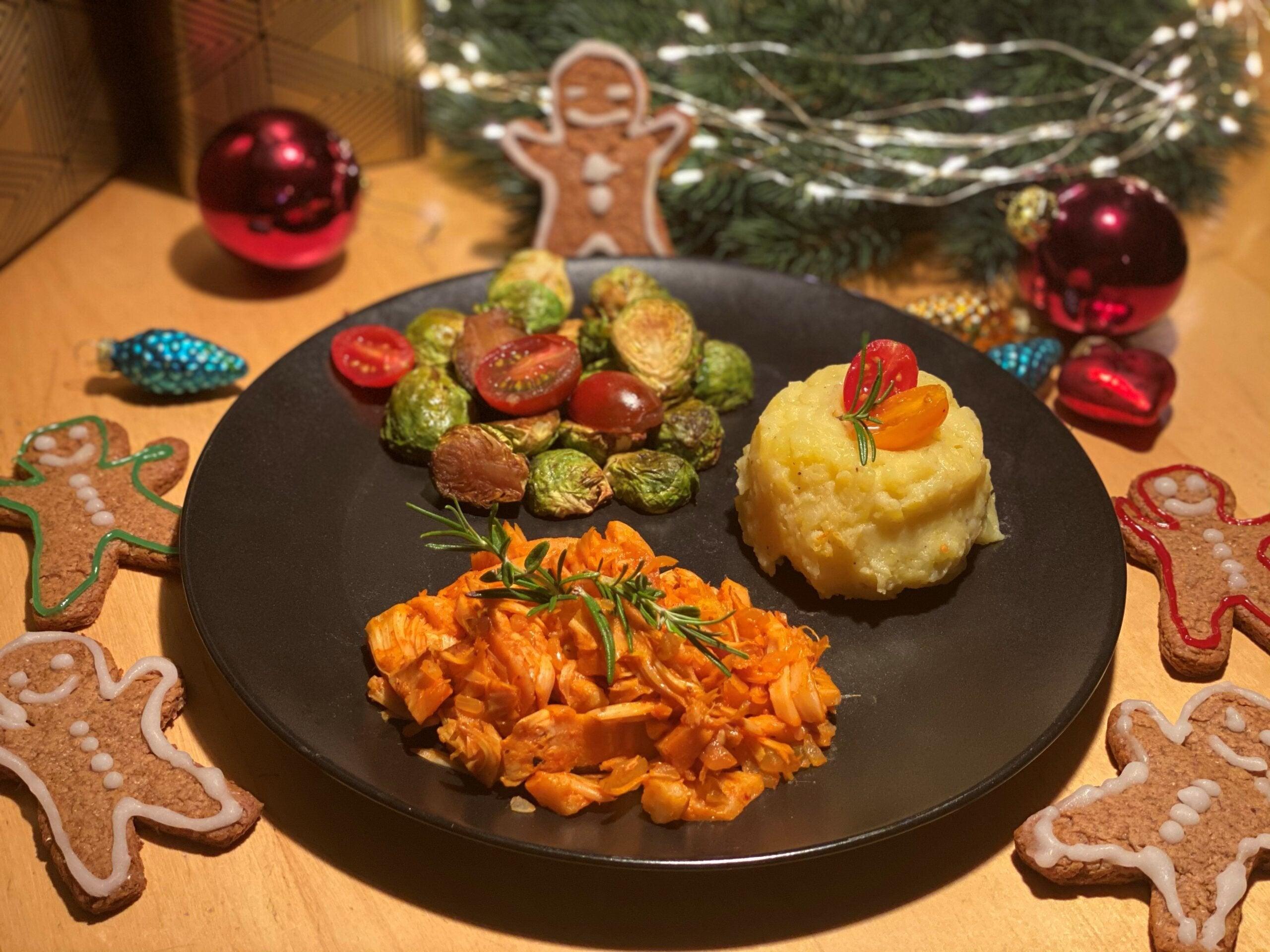 Pulled pork hold the pork? No problem! Enjoy some tangy and delicious pulled pork this holiday season alongside other great plant-based recipes like our cauliflower mash and maple glazed brussel sprouts for a meal to remember. Our jackfruit pulled pork recipe can be used for sandwiches, bowls, or enjoyed on its own. Let us know how you enjoy eating your vegan pork!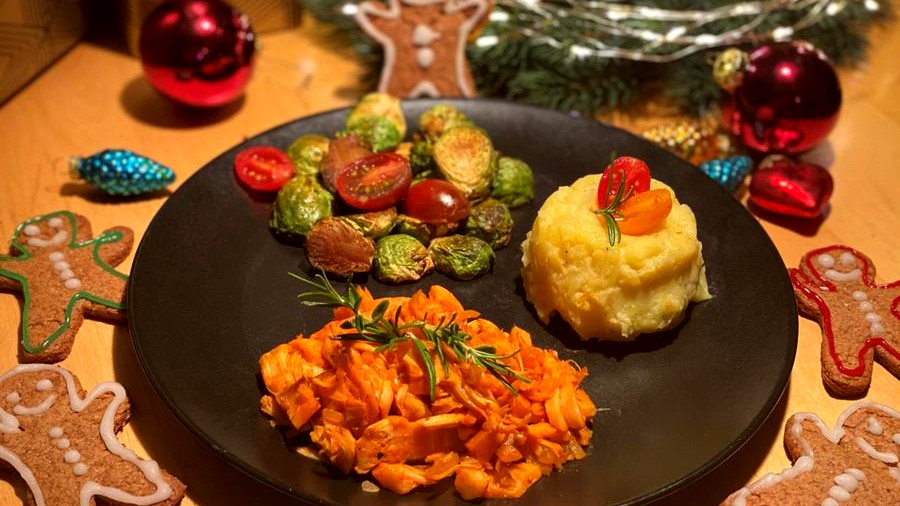 Jackfruit Pulled Pork Recipe
Here's what you need:
Main Ingredients
1 14 oz can green/unripe jackfruit packed in water
2 teaspoons olive or avocado oil
1/3 cup onion, chopped
2 cloves garlic, minced
1 tablespoon paprika
1/2 tablespoon brown sugar
1/2 teaspoon chili powder
1/2 teaspoon onion powder
1/2 teaspoon garlic powder
1/4 teaspoon sea salt
Pinch of cayenne pepper
1/4 cup True Made Foods BBQ Sauce
Directions
Drain jackfruit and break apart pieces by hand until shredded.

Heat a medium/large skillet over medium heat. Add 2 teaspoons of oil. Once hot, add onion and garlic and cook until fragrant, about 5 minutes. Season with a little salt and pepper and stir occasionally so the garlic doesn't burn.
While onions and garlic are cooking, combine BBQ spices (paprika, brown sugar, chili powder, onion powder, garlic powder and sea salt) in a small bowl.

Add shredded jackfruit and spices into the skillet. Toss well to combine. Turn heat to low and let jackfruit cook for 1-2 minutes with the spices before adding BBQ sauce. Coat jackfruit in the sauce and cook for another 3-4 minutes, until jackfruit is warm throughout. Serve warm.
Buy products in the recipe
Please choose options for all selected products:
Recipes You Also May Like