Buy Ingredients
Ingredients
Directions
Top Tips
Vegan Shawarma Tofu Pita Wraps Recipe
Recipe from Chef John Paul Haddad whose family has been in the shawarma business for 25+ years in Ottawa. Chef John Paul Haddad is a Cordon Bleu trained chef and has created this recipe in partnership with PlantX, by building off of his family's experience and using PlantX's products.
We have had so many requests to create a shawarma recipe, Since Opening our Rideau store inside the Hudson Bay location in Ottawa. PlantX is not only a marketplace, but a resource for people to learn about plant-based brands, news and the overall lifestyle. This is why we collaborate with chefs from around the world to create unique recipes that celebrate the vegan diet and help people add excitement to their meals.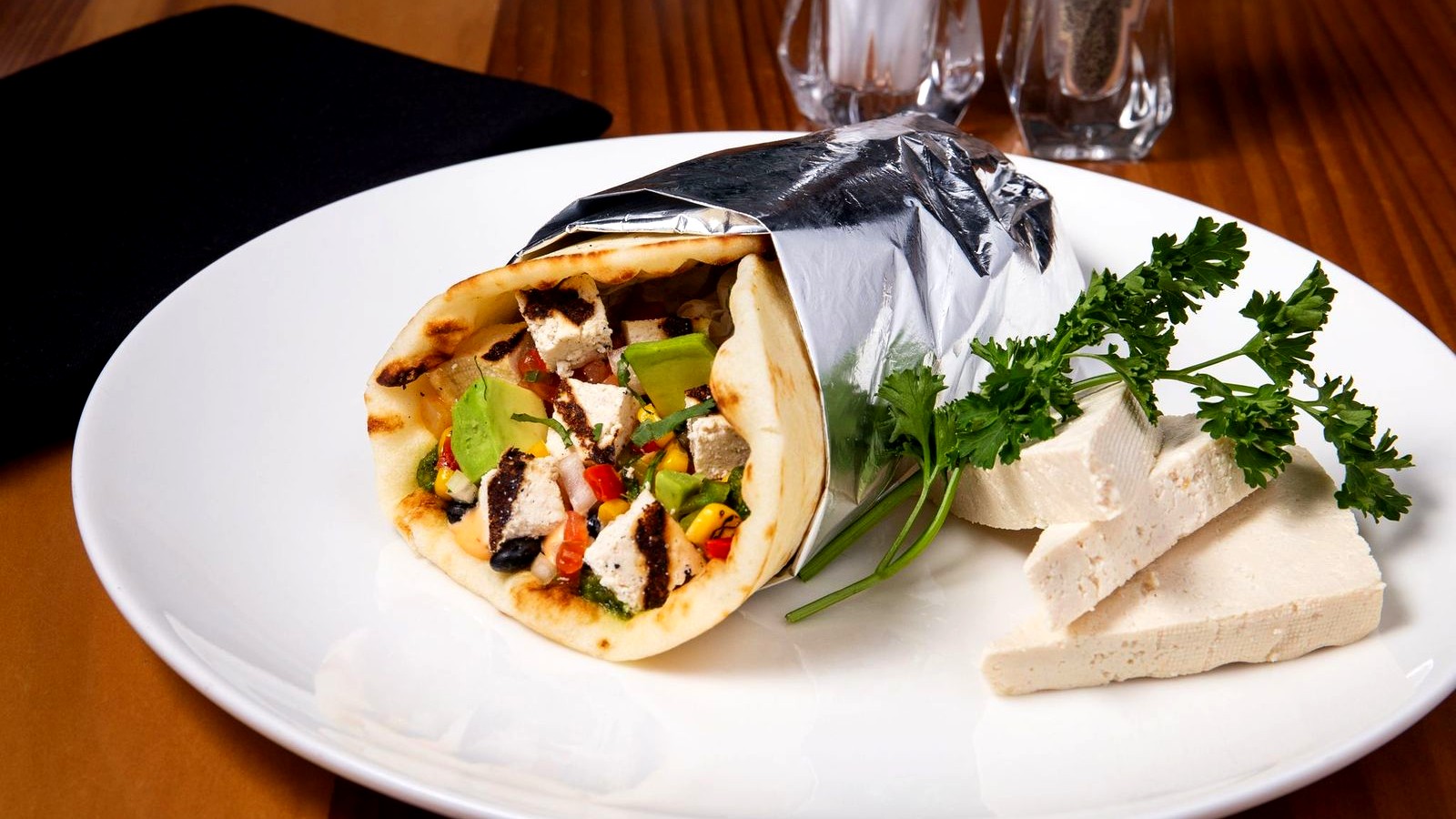 Vegan Shawarma Tofu Pita Wraps Recipe
Category:

Lunch

Prep Time:

10 minutes

Servings:

4
Here's what you need:
Main Ingredients
1/2 small red onion, thinly sliced
3 Tbsp. seasoned rice vinegar
1 (14-oz.) block firm or extra-firm tofu, pre-frozen for meat-like texture and drained.
3 Tbsp. extra virgin olive oil
2 tsp. ground coriander
2 tsp. smoked Spanish paprika
1/2 tsp. crushed red pepper flakes
1/2 tsp. ground cinnamon
1 tsp. kosher salt, plus more
1/2 cup dairy-free yogurt
1 small garlic clove, finely grated
4 pitas, warmed
2 Persian or mini cucumbers, thinly sliced lengthwise
Mint leaves (for serving)
Directions
Preheat oven to 425°F. Toss onion and vinegar in a small bowl to coat; set aside.
Squeeze tofu over a medium bowl to remove water.
When tofu is dry, tear it into small, bite-sized pieces. Arrange in a single layer on a large baking sheet.
Toss with oil, coriander, paprika, red pepper flakes, cinnamon, and 1 tsp. salt.
Roast tofu, turning once or twice, until crispy around the edges and well browned, 20–25 minutes.

Stir plant-based yogurt and garlic in a small bowl, and add salt to taste.

Spread yogurt sauce on pitas, and then add tofu, cucumbers, pickled onion, and mint.
Buy products in the recipe
Please choose options for all selected products:
Recipes You Also May Like