Buy Ingredients
Ingredients
Directions
Top Tips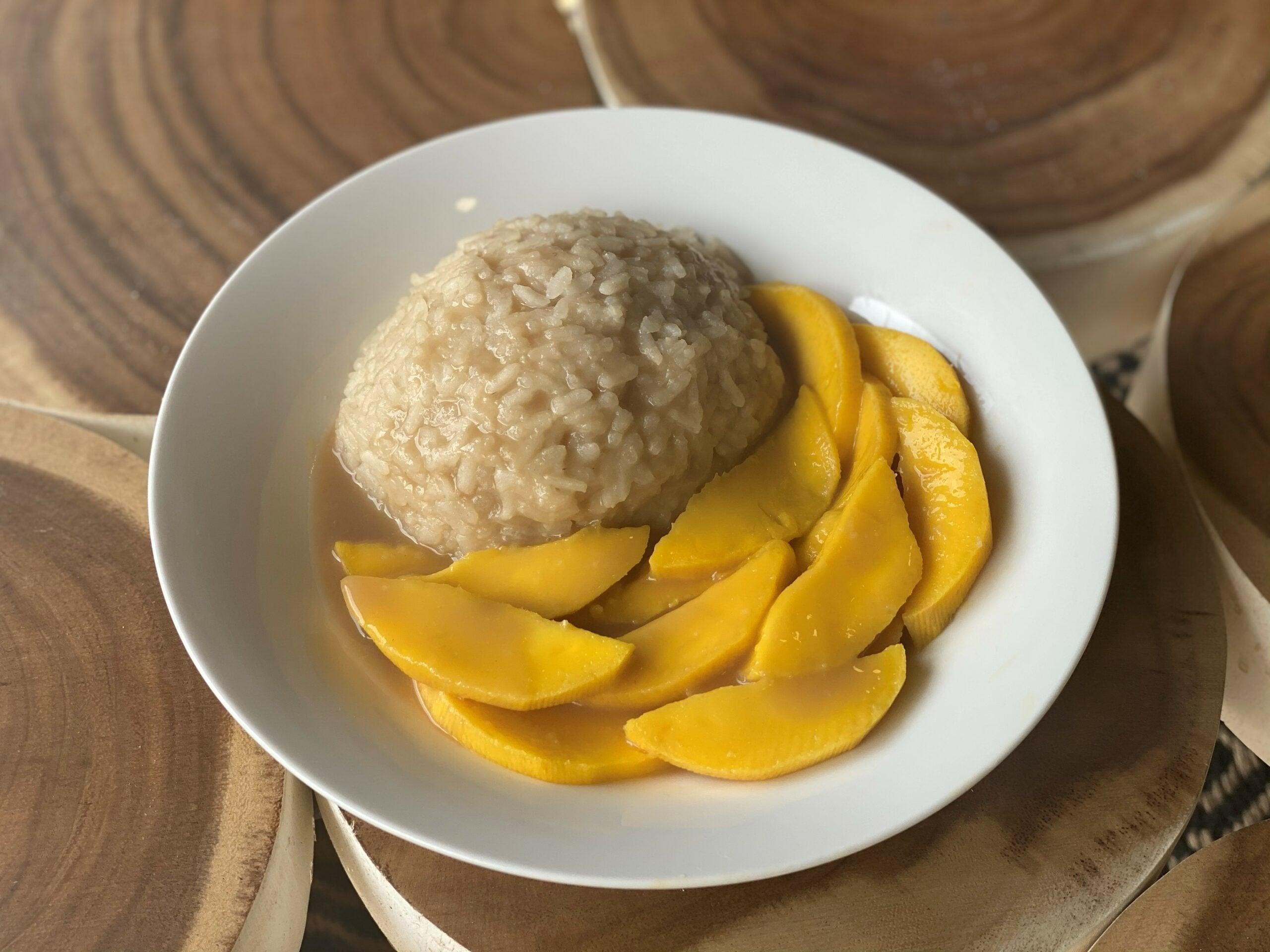 Planning Thai food for your next dinner plans? Don't forget about dessert! Bring a pop of color to the table with mango sticky rice, an easy and classic Thai dessert that you can share with your family.
Mango Sticky Rice Recipe
Category:

Desserts

Prep Time:

10 minutes

Servings:

2
Here's what you need:
Main Ingredients
1 cup Thai sweet rice (aka sticky rice)
1 1/2 cups water, divided
1 (13.5-ounce) can of Thai Kitchen organic coconut milk - divided
1/4 teaspoon salt
4 to 5 tablespoons brown sugar, to taste, divided
1 to 2 ripe mangoes
Directions
Soak your rice in 1 cup water in a medium pot for 20 to 30 minutes. Do not drain the rice.
Add 1/2 cup more water, plus 1/2 can of coconut milk, salt, and 1 tablespoon of brown sugar. Stir well.
Bring to a gentle boil, then partially cover with a lid (leaving some room for steam to escape). Reduce heat to medium-low, or just until you get a gentle simmer.
Simmer 20 to 30 minutes, or until the coconut water has been absorbed by the rice. Turn off the heat but leave the pot on the burner with the lid on tight. Allow it to sit for 5 to 10 minutes.

To make the sauce, warm (do not boil) the remaining coconut milk over medium-low heat (about 5 minutes). Add 3 tablespoons brown sugar, stirring to dissolve. Taste-test sauce for sweetness, adding more Vegan sugar if desired. (Note that it will not taste as sweet once added to the rice.)

Prepare the mangoes by cutting them open and slicing each into bite-sized pieces.
Scoop some warm rice into each serving bowl, then drizzle lots of the sweet coconut sauce over the top.
Arrange mango slices on the rice and finish with a drizzle of more sauce. Serve and enjoy!
If you love this recipe…
Buy products in the recipe
Please choose options for all selected products:
Recipes You Also May Like