Buy Ingredients
Ingredients
Directions
Top Tips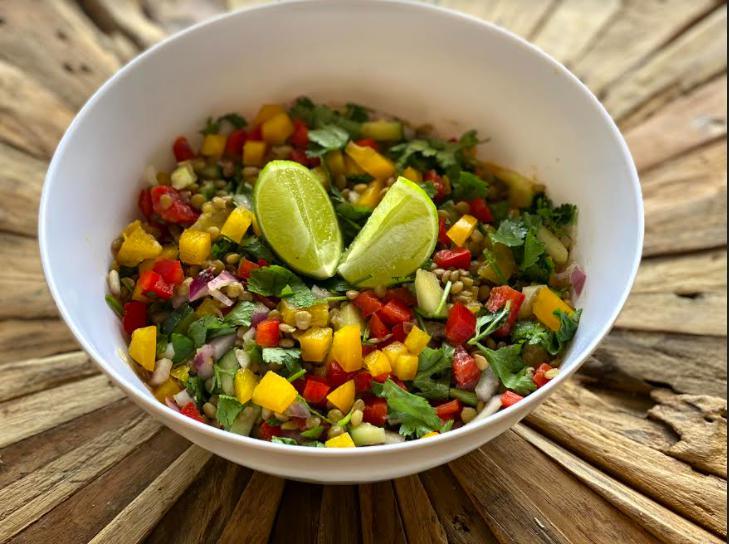 The lentil salad is a light and refreshing salad packed with protein and fiber. Lentils are also an excellent source of B vitamins, iron, potassium, magnesium and zinc. This salad is truly the perfect summer lunch as it's filled with fresh veggies including carrots, cucumbers, bell peppers and onions. The cilantro and hint of lemon juice makes this a savory salad that you'll have on repeat all summer long.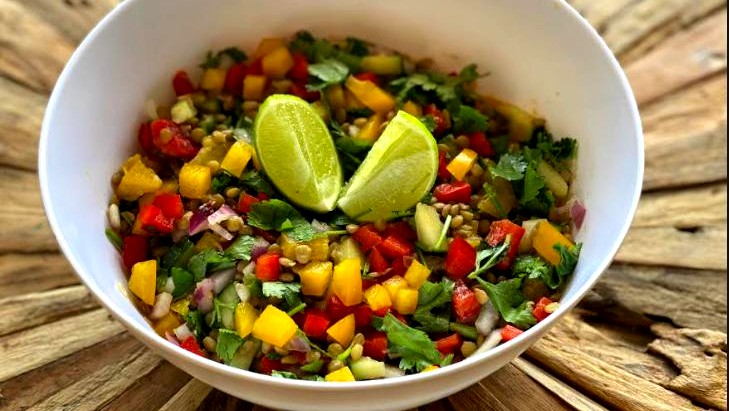 Lentil Salad Recipe
Here's what you need:
Main Ingredients
1 14-ounce can lentils of your choice, rinsed and drained
¼ cup chopped red onion
¼ cup chopped red bell pepper
¼ cup chopped green bell pepper
¼ cup chopped carrots
¼ cup chopped cucumber
The juice of 2 limes or lemons
2 tbsp extra virgin olive oil
1 tsp sea salt
½ tsp garlic powder
Black pepper to taste
Directions
Place all the ingredients in a bowl and mix well.Serve immediately and enjoy!
If you love this recipe…
Buy products in the recipe
Please choose options for all selected products:
Recipes You Also May Like