Snackrilege - Muffeasto Vegan Sandwich, 8oz
Brand - Snackrilege
Out of stock
Earn PlantX Points
Sign up for our loyalty program
here
to start earning points today.
Quick Description
Vegans rejoice! You can now eat a Muffaleta thanks to Snackrilege's Muffeasto Vegan Sandwich. A Southern favorite in plant-based form!
Key Information
Delicious vegan Muffaleta
Made with Snackrilege's Salamee, Tofurky ham, and vegan cheeze
All-natural
Non-GMO
Product Overview
Thought you'd never have the joy of eating a Muffaleta sandwich as a vegan? Awesome news - New Orleans' favorite sandwich is now available in plant-based form thanks to Snackrilege's Muffeasto Vegan Sandwich! Thought to have been invented in New Orleans in 1906, the Muffaleta was the brainchild of a Sicilian immigrant.
Snackrilege's Muffeasto Vegan Sandwich is a delicious treat of Focaccia bread, Snackrilege Salamee, Tofurky ham, cheeze, olive tapenade, and pepper-jalapeno mayo. Southern decadence in wholesome, plant-based form!
Family-owned business Snackrilege has been delivering the best vegan sandwiches since 2014 and, in its own words, "changing the world one mouth-watering bite at a time". Perfect for a simple, convenient lunch or snack. We can confirm that we're hooked!
Ingredients
Focaccia Bread: Enriched Unbleached Wheat Flour (Wheat flour, malted Barleyflour, Niacin, Reduced iron, Thiamin mononitrate, Riboflavin, Folic acid), Water, Soybean oil, Salt, Sugar, Bakers Yeast, Dough Conditioner (wheat flour, Ascorbic Acid, Enzymes), herbs. Snackrilege Salamee: Whole Wheat Gluten Flour, Water, Nutritional Yeast, Soy Sauce (fermented soybeans, wheat, water, salt), Onion Powder, Sea Salt, Black Pepper, Parsley, Veg Stock (water, carrots*, onions*, leeks*, tomato puree tomatoes*, sea salt, citric acid*, mushrooms*, garlic*, spices*), garlic, spices. Tofurky Ham: Water, Vital Wheat Gluten, Organic Tofu (water, organic soybeans, magnesium chloride, calcium chloride), Non-GMO Expeller Pressed Canola Oil, Vegan Natural Flavours, Yeast Extract, Potassium Chloride, Oat Fiber, Salt, Carrageenan, Wheat Starch, Granulated Garlic, Organic Cane Sugar, Konjac, Lycopene (from tomatoes), Dextrose, Purple Carrot Juice, Vegetable Glycerine, Maltodextrin, Spices, Xanthan Gum, Natural Smoke Flavour. Cheeze: Filtered Water, Coconut Oil, Modified Corn and Potato Starch, Potato Starch, Fermented Chao Tofu (soybeans, water, salt, sesame oil, calcium sulfate), sea salt, natural vegan flavor, olive Extract (antioxidant used as a natural preservative), Beta Carotene. Olive Tapenade: Olives, Water, Peppers, Garlic, Salt, Red Wine Vinegar, Spices (may contain pits or pit fragments). Pepper-Jalapeno Mayo: Expeller-Pressed Canola Oil, Filtered Water, Brown Rice Syrup, Apple Cider Vinegar, Soy Protein, Sea Salt, Mustard Flour, Lemon Juice Concentrate, Roasted Red Peppers (red peppers, olive oil), Pistachios, Sliced Jalapeno Peppers, Water, Vinegar, Salt, Calcium Chloride, Red Wine Vinegar, spices.
Allergens: Wheat, Barley, Soy, Oats, Coconut, Sesame, Mustard & Pistachios. Made on equipment shared with nuts.
Frequently Asked Questions
Who is Snackrilege?
Snackrilege is an awesome family-owned business based in Portland, Oregon, that has been making fantastic vegan sandwiches since 2014. The Snackrilege Muffeasto Vegan Sandwich is just one example of a range of delicious sandwiches it crafts with love.
Snackrilege donates a portion of its sales to a range of nonprofits that care for things such as animals, the environment, and social justice issues. Ethical and plant-based, what more could you want?
Client Reviews
Customer Reviews
Write a Review
Ask a Question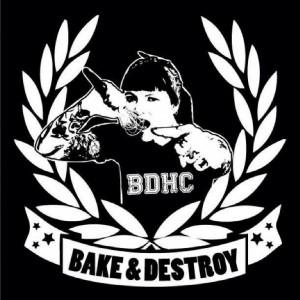 NS
07/11/2022
Natalie S.

United States
So Good
I toasted this in a cast iron skillet and it was perfection.
Hi Natalie, What an amazing way to enjoy your Snackrilege - Muffeasto Vegan Sandwich! Thanks for sharing. Stay Planted. Stay Curious. Stay Healthy. Best, Juan, PlantX
Your cart is currently empty.