Buy Ingredients
Ingredients
Directions
Top Tips
Spicy Ranch Dressing Recipe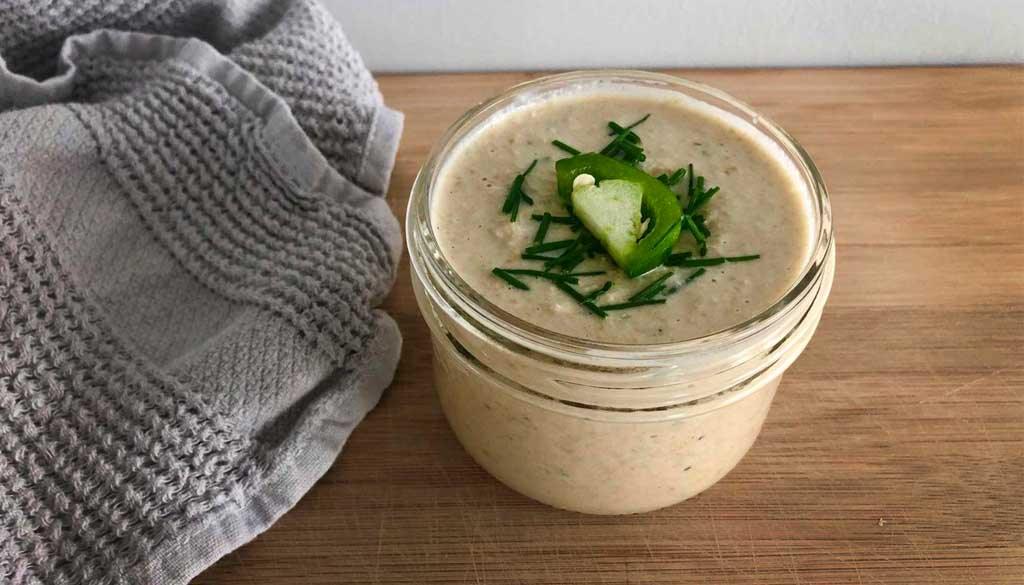 Creamy, tangy, and delicious, this plant-based dressing is sure to spice up any salad, pizza, or roasted veggie dish.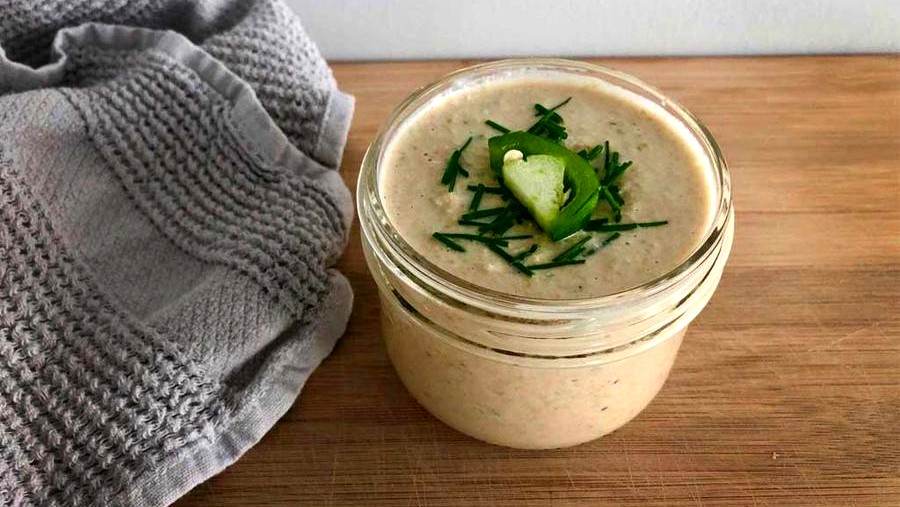 Spicy Ranch Dressing Recipe
Here's what you need:
Main Ingredients
3/4 cup of soaked, unsalted cashews
1/2 cup of unsweetened nut milk of choice
1/2 of a fresh jalapeño with seeds on or off depending on preference (seeds and ribs of pepper carry most of the heat).
2 tablespoons fresh lemon juice or 1 medium lemon squeezed
1 tablespoon apple cider vinegar (if you want a sharper taste) or swap for rice vinegar (if you want a sweeter taste)
1 teaspoon onion powder
Optional: Garnish with fresh herbs such as chives, parsley or dill
Directions
Soak cashews in warm water for at least an hour. Drain well.
Add all ingredients into a blender or small food processor and blend on high for 1-2 minutes until dressing is smooth.
Store the dressing in an airtight container in the fridge. This dressing will thicken over time and will last for 7 days.
Buy products in the recipe
Please choose options for all selected products:
Recipes You Also May Like