Buy Ingredients
Ingredients
Directions
Top Tips
Roasted Veggies Lettuce Wrap Recipe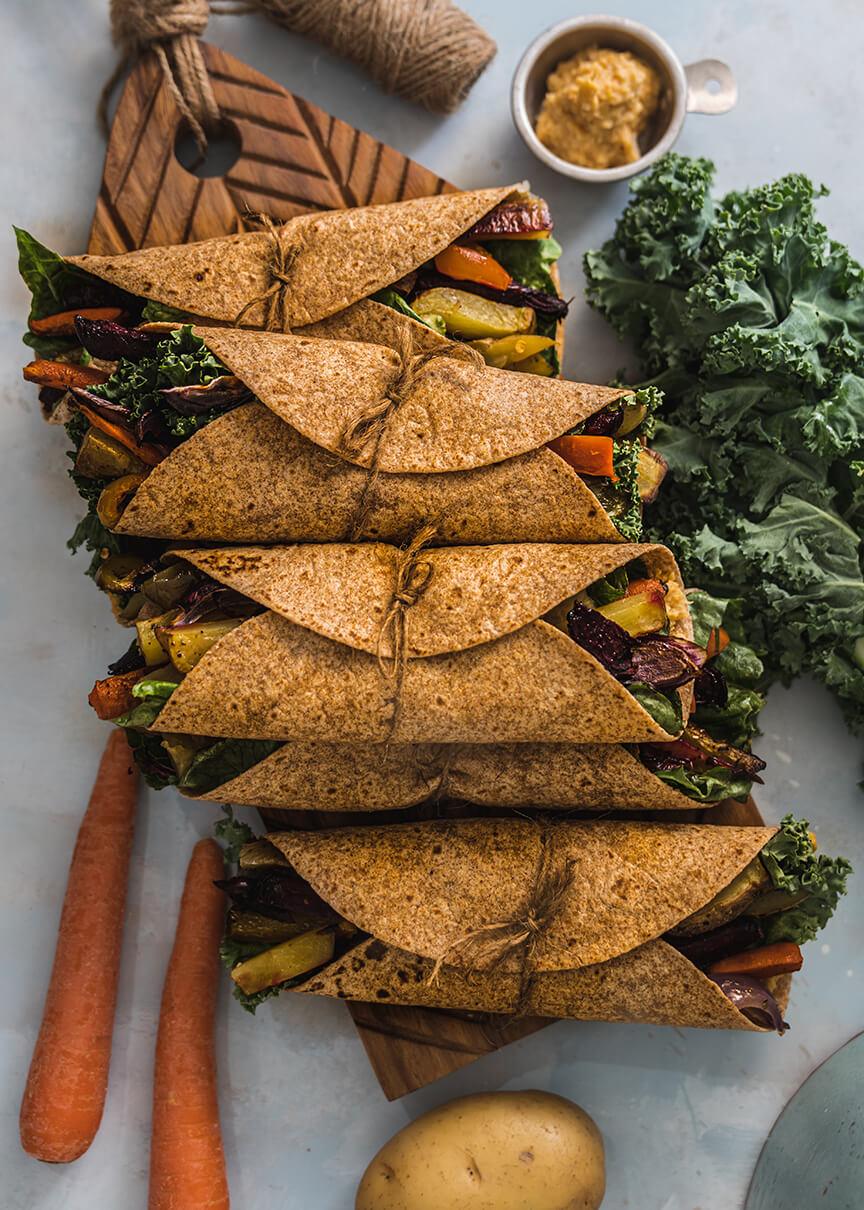 Roasted Veggies Lettuce Wrap Recipe
Category:

Lunch

Prep Time:

50 minutes

Servings:

6
Here's what you need:
Main Ingredients
2 Potatoes
2 Carrots
2 Beetroots
2 Bell peppers
3 Kale leaves chopped
3 Lettuce leaves chopped
1 tbsp Italian herbs
1 tsp Paprika
2 tbsp Nutritional yeast optional
6 whole wheat tortillas
Chickenpea Sauce
1 can Cadia Garbanzo Beans
Directions
Preheat the oven at 400F/200C.
Slice all the vegetables a la julienne and place them on a tray lined with baking paper. Sprinkle with oil, herbs, paprika, nutritional yeast, and salt to taste and bake for 35/40 minutes.

Place the chickpeas in a blender with 1 spoon of olive oil and the paprika and combine to a cream. Add a bit of the cooking water (or regular water if needed). Season with salt and pepper to taste.

When the vegetables are ready start filling the tortillas: top with a portion of chickpeas sauce, a portion of kale or lettuce, and finally a portion of mixed roasted vegetables.

Close the edges of the tortilla and set aside. Repeat till all tortillas have been filled. Serve warm.
Buy products in the recipe
Please choose options for all selected products:
Recipes You Also May Like